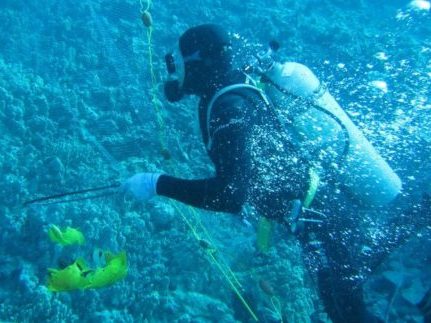 Poaching (illegal take) of Hawaii's marine life for the aquarium trade impacts current and future abundance of marine life, the coral reef ecosystem, and all Hawaii communities that depend on abundant, healthy, and beautiful coral reefs.
The tip rewards – up to $5,000 – will be paid for information leading to an arrest or citation for the illegal netting or taking of marine life such as coral reef fishes, eels, sharks, hermit crabs, sea cucumbers, shrimps, etc..
The Hawaii courts deemed aquarium collecting permits illegal until completion of proper environmental review.
At least 500,000 animals have been taken and shipped out for commercial gain despite the court orders.
Evidence of aquarium trade operations are seen at commercial warehouses and residential garages filled with aquariums, air cargo facilities, dive shops (where scuba tanks are filled), boat ramps, on the water (vessels), underwater (divers using nets) and at Oahu tide pools (hermit crab collectors).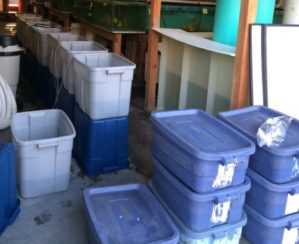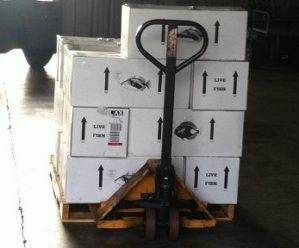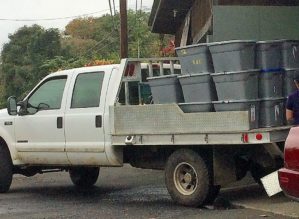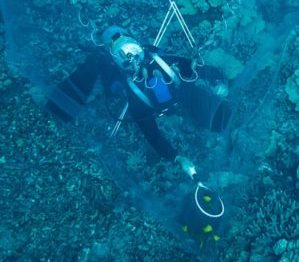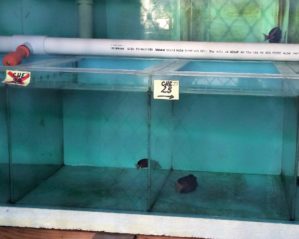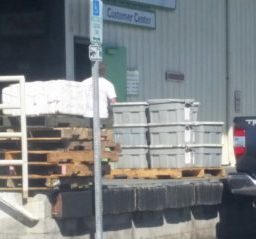 Commercial aquarium collecting is illegal:
– Along the entire Kona coast (i.e. West Hawaii between Southpoint and Upolu Pt.)
– In Maui County (without a special Maui permit, none of which have been issued).
Elsewhere (East Hawaii, Oahu, Kauai) nets with stretched mesh smaller than 2″ cannot be used to take marine life for aquariums; and, hand/scoop nets cannot be used for commercial take.
Call or text info (including images) to 1-808 NO POACH (Available 24/7)
When making a report, please provide as much of the following information as possible (photo documentation ok):
– Nature of suspicious activity or violation observed or advised about
– Location of activity (please be as exact as possible)
– Date and time of activity/violation
– Description of any vehicle or vessel involved
– Name and/or description of suspected violator(s)
You can also help by spreading the word in your community and distributing our flyers or postcards (please contact us to order free postcards). 
For any other wildlife related violations please contact Hawaii Dept. of Land and Natural Resources (DLNR), Division of Conservation and Resource Enforcement (DOCARE) at 643-DLNR. For stranded or injured marine animals please contact NOAA, 7 days a week, at 888-256-9840.
For the Fishes, Moana Ohana, and The Center for Biological Diversity sponsor the 808 NO POACH tip program, which rewards individuals who help catch poachers.